Sneed Yacht Charters.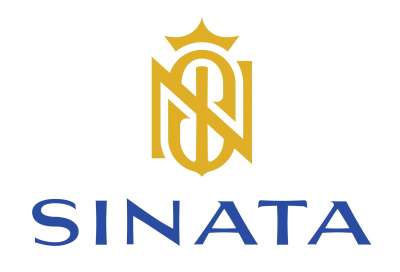 CREW PROFILES
Title
Name
Nation
Born
Licenses
Captain
Toni Kačić Bartulović
Croatian
0
0
Number of Crew: 3
Languages:
Crew Profiles:
YOUR CAPTAIN
Toni Kacic-Bartulovic was born in 1969 in Split, Croatia. With high school profession as civil engineer he acquired Croatian CMAS Divinginstructor 2* (SSI OWI) certification. At the beginning of 2018 he completed Yacht master 500 licence. During this period, he spent one year in London learning language and doing various jobs. Toni has been working as a professional diving instructor in Split, Croatia, for many years.
Between 2000 and 2006 he was working as freelance skipper on Adriatic sea which led him to the job of captain on sailing boat Scorpio 72 in 2006. Up to 2018 he was captain on Lagoon 570 and 560 sailing all over Mediterranean sea, working in charter agency and maintaining catamarans. Toni was a pernament captain on Lagoon 560 S2 "Princess Seline". With his knowledge and extensive experience, this fluent English speaker aims to provide an enjoyable and friendly time on board.
With his local expertise, vast wine knowledge, and personable attitude, Toni can custom your tour to suit your needs (for example tour paired with a wine tasting). He is very knowledgeable about the region and the wine styles. His connections at the regional wineries are always very helpful and enjoyable. Along with this, he is able to give great local information about the islands and show off local sights between wineries.
WHAT MAKES HIM HAPPY BESIDES HIS WORK, SEA & BOATS: He is very passionate about literature, music, movies and really enjoys cooking. Besides sailing and diving, he is active in cycling. For more than 9 years Toni is practising Yoga.



YOUR CHEF
Mladen Dragojlovic was born in 1982 in Pozega, Croatia. After graduating from Faculty of Civil Engineering, he founded his own company. He was involved in various projects connected with rural tourism, such as designing and supervision of accomodation facilities for Zlatni Lug near his hometown. Raised in a family which nurtures and shares passion for food, enabled him to develop his own taste for cooking. Cooking was always his interest and he decided to translate it from a hobby to profession. That led him to finish a culinary ''chef on board'' training by professional and respected chef. With creative cooking and open-minded personality his goal is to make your holiday the best you ever had.
WHAT MAKES HIM HAPPY BESIDES HIS WORK, SEA & BOATS: He also enjoys sports, music, discovering foreign cuisines, spending time in the countryside; caring for his planted forest and vegetable garden.

YOUR STEWARDESS
Paola Marotti was born in 1996 in Zagreb and ever since childhood her curious nature has prompted her to broaden both experience and knowledge in most various fields. In 2013 as a passionate skier she obtained a diploma of ski instructor: by teaching both children and adults to ski she learned how to be responsible and caring yet playful and easy-going.
Next challenge she took on was seemingly quite the opposite, all the same the one enabling her to enjoy the nature and people in the summertime: so, becoming a skipper was the obvious choice. As a keen cook able to prepare delicious meals of most various cuisines (conventional, vegan, vegetarian, allergy-friendly), she rounded it up with a natural companion to every tasty nibble: knowledge of wine and food pairing – sommelier know-how. Apart from officially obtained knowledge and certificates her general human traits are also well worth mentioning; she is a fast learner, customer focused, detail oriented, well groomed, always smiling, respectful and eager to provide our guests with the best service possible.
WHAT MAKES HER HAPPY BESIDES MY WORK, SEA & BOATS: In her free time, she likes to slackline, windsurf and hike: actually, everything that gets her adrenaline going. Paola's first language is Croatian, she is fluent in English, her
command of German is very good, and she can communicate a bit in Italian.
Sneed Yacht Charters.