Sneed Yacht Charters.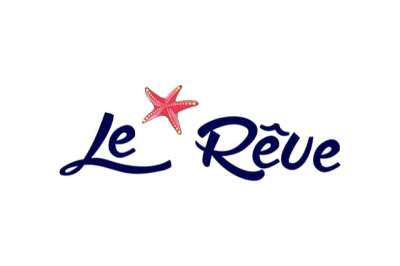 LE REVE L620 ESSENCE GUESTS COMMENTS
Dec.21st-27th Charter guest had this to say:
Abildsoe's Family, December 2018

Dear Karine & Mario,

We had the most amazing Christmas Vacation on your boat! It was the best service, executed by the sweetest and most attentive crew. We really appreciate that you did your best to give us a smooth ride and quiet waters to sleep in. The food was absolutely spectacular, everyday Karine spent hours in the kitchen cooking up new and exciting dishes with the best and freshest ingredients. The cabins onboard were always immaculate and we love the scent, it really helped us sleep.
Mario and Karine provided such attentive and discrete service. Their personality really shines through.
It was evident that Mario & Karine have worked in the industry for many years.
We really look forward to coming back, the boat is so beautiful! We cannot imagine sailing on anything else!

Lots of love from the Abildsø Family ❤️❤️

July, 2018, guests with Mario and Karine on the Lagoon 62 cat LE RÊVE wrote:
Superb, beyond our expectations.
Mario and Karine were absolutely outstanding, warm and caring hospitality. They were so much fun yet very professional. We consider them true friends.
On a scale of 1-10, it was a 20 ! Karine wowed us at every meal, and took special care in reading our food preference sheet. AMAZING CHEF!
It was beautiful and since this was our second trip to the BVIS, Mario took us to some new places, never a dull moment.
The mattresses on the beds were a dream, every night was so restful. The air conditioner was set to our request, we stayed completely comfortable.
We would follow this boat and Mario and Karine anywhere ! Not one complaint from the 6 of us. Mario was fantastic in making sure our sailing was smooth and safe. Karine a fantastic chef and so kind making sure to always please us. We made friends for life with them and look forward to sailing with them in the future.
March 2016
Richard & Adele

WOW - Words cannot express our week with you both.... to say that our whole family are 'in love' with you both is an understatement....you are quite possibly earth angels!
Lisa's 40th birthday trip around the islands has been phenomenal from start to finish. The sights, sounds, tastes and experiences you have introduced us to are tattooed in our minds and hearts forever... (too many to list!)

The care, attention to detail, awesome food, drinks and story telling come from your genuine hearts and appears effortless, although we know you work super hard everyday to ensure our happiness - YOU ARE ROCKSTARS!!!

Our vacation was about family connection, fun, celebration and LOVE - We leave with two new members of our family and are so looking forward to continuing this amazing journey called life with you both!!!

We love you!

David, Pat, Nicola, Lisa & Buster

April 2016
Dear Richard & Adele.....

Such an absolute treat to be with you both again...You have an incredible gift that allows your heart to shine through in everything you do...just beautiful!
Cannot wait until our next adventure together.
Love you both so so much

Kenny, Eli, Olivia
New Years 2015/2016
Dear Richard and Adele,

This was our second trip sailing in the BVI's and it was even better that the first time! You both are amazing people and we are so fortunate to have gotten to know you both. Adele, your cooking is awesome! Michael has never eaten so much before! Richard, you are an amazing Captain and thank you for letting Brian "help"!
We will truly miss you both.
Thank you so much for a trip of a lifetime.
Love,

The Murphy's.
April 2015
This was by far the best travel experience that we have ever had, hands down. I think you guys may have spoiled us for good!

We are all so grateful to you and Adele for being such terrific hosts, expert navigators, excellent chefs and awesome adventure guides. Your attention to our children was far above and beyond the call of duty; especially the Easter egg hunt. You guys did an amazing job and we so appreciate it.

Take care and thanks again for everything-

Jeremy, Maria, Jackson and Celeste
Sneed Yacht Charters.