Sneed Yacht Charters.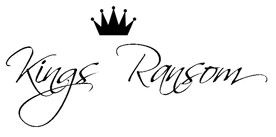 CREW PROFILES
Title
Name
Nation
Born
Licenses
Captain
Niv Schechter
Israeli
0
Chef
Liron Schechter
Israeli
0
Number of Crew: 4
Languages:
Crew Profiles:
Captain: Niv Schechter

Niv grew up in Israel, born and raised by the sea of Galilea. Growing up next to the sea, he soon developed a passion for sailing. In his youth, he spent a year sailing in the south pacific. He then came back home to complete his Bachelor's of Science in Marine Biology. During his studies, he volunteered with kids at risk as a sailing and surfing instructor and views the ocean as the best teacher and educator. He later completed his MBA in sustainable development. As an avid diver and biologist, he has sailed and explored diving locations all over the world. From Australia and the South Pacific to the Red Sea, Mediterranean and the Atlantic Ocean. A highly experienced and qualified Captain, he has been working together with his wife Liron, for over 10 years, developing their skills and chemistry as a crew and as a couple in order to provide the most professional and high standard service. Their charming personalities and expertise create a relaxed atmosphere and a safe environment for everyone to enjoy. Over the years he has proven himself as a successful and capable Captain within the charter yacht industry, developing a fond following of satisfied guests. With his natural humor and personable, easy going nature you are assured an unforgettable time aboard Kings Ransom. He will assist in designing your own unique itinerary and make you feel at ease afloat, as he safely steers you through the beauties of Kings Ransom's cruising grounds.

Chef: Liron Schechter

Liron grew up in the port city of Haifa, Israel on the Mediterranean coast. She discovered her love for the ocean early on when her dad, a lifeguard practically raised her on the beach. She started working in restaurants since she was 16 years old; her drive, work ethics, passion for food and creativity brought her to be a head chef in charge of 15 cooks by the age of 22. She continued to develop her love for the ocean
and worked on her Skipper license knowing that her dream was to combine her two loves- food and the sea. As an experienced sailor, she enjoys working with her husband Niv. Together as a team they take great pride and joy in fulfilling their dreams. Together they take pride in creating the best sailing environment they envisioned for their guests combined with her passion for food and love of entertaining. As a professional chef and experience in top restaurants her menu reflects her careful use of fresh, local produce creating dishes full of flavor and skillfully served from the galley of Kings Ransom. Passionate about your culinary experience afloat, she will assist individually designing a menu based on your specific preferences. Her creative dishes are sure to enabling a gourmet experience for her special guests aboard.

First Mate: Daniel Shaw

Is a charismatic first mate sure to win over guests aboard. Daniel grew up along the beautiful east coast of South Africa. Surfing and sailing with this family from the age of 11 he grew a strong passion for the ocean. Daniel is a water enthusiast and continues enjoys a plethora of water sports including windsurfing, wakeboarding, kite surfing and diving.
In his youth he worked as a lifeguard and sea rescue boat skipper and is following his father's footsteps skippering boats across oceans.
He has a caring nature and a great sense of humor. Daniel is full of energy and ready to assist you in having a fun experience. He is always excited to share his love of the sea with guests aboard. He enjoys taking guests out in the new on our spacious tender, help develop their water sports ability, experience sailing the hobie cat aboard and assist in taking advantage of the countless water activities. As experience sailor he naturally creates a relaxed atmosphere and a safe environment for everyone to enjoy.
Daniel is an outgoing crew member and his well natured and enthusiastic personality will make your charter with Kings Ransom unforgettable.

Stewardess: Jenna - Lee Lochor

Jenna-Lee was born and raised in South Africa in the coastal city of CapeTown.
Her love for the ocean began at a young age while surfing the beautiful beaches with her family. After graduating as a therapist Jenna managed her own beauty salon performing aromatherapy massages.
Her sailing experience began when she met her partner Daniel in her youth and spent her spare time sailing with him and his parents. She decided to combine her two loves and travel the world as professional massage therapist and stewardess.
Hospitality, service and attention to detail are Jenna's strengths. Her charismatic personality and friendly nature always make sure her guests have an unforgettable experience aboard.
As a qualified physiotherapist she is able to offer guests massage therapy aboard.
Sit back relax and enjoy the service and the scenery aboard with Jenna as your gracious hostess.
Sneed Yacht Charters.