Sneed Yacht Charters.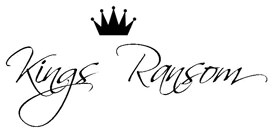 KINGS RANSOM GUESTS COMMENTS
March 2019
Hello Niv, Li, Pedro and Steph!

We miss you all so much already, though, to be honest, we were already missing you when we were on the water taxi heading back to St. Thomas. It's only grown from there!!

Thank you all so much for the incredible trip! I am delighted to write a review, and it will be glowing! Fortunately, our experience enabled me to completely ignore my work for the entire trip - unfortunately, that means I need to catch up. As a result, I have to request your patience, and am planning to write the review over this coming weekend. I would like to spend the time to really capture your extraordinary service, the incredible experience, and especially the teamwork and ability to anticipate our needs that all four of you exhibited.

We look forward to staying in touch, and be careful what you wish for - could mean that we spend some time in the Azores! So happy to have brought in the New Year with you, and we hope that your Broker dinner went well, and that your upcoming charter clients provide you with as many stories as we've created. Remember, some of the best things are "just around the corner!"
February 2019
Captain Niv, Liron, Pedro and Stephanie,

As I sit behind my office desk, I am able to reflect, while still rocking a bit, upon the most amazing trip we just took. While the location is unparalleled, the nightlife over the top and the boat spectacular, it was the four of you that truly made this trip most memorable.

A huge thank you for helping to make me look good for selecting your boat for our trip to the BVI. It could not have gone any better. Even the last night without AC will be a story to be told.

Enjoy the end of your Caribbean season and good luck in Majorca this summer. We hope to see you soon on another unforgettable adventure.

Thank you,
May 2017 (repeat guests)
I will just quickly tell you there are very few words that describe the level of excellence we experience on Kings Ransom under Peter and Niki's stewardship. It's why we wanted a repeat visit to the boat. Niki's food is beyond amazing and she feeds us all Gluten Free. In no way would you think you had suffered or missed out at all. For my husband who is the celiac, it is the only time he feels he doesn't suffer or have to compromise. Her enthusiasm for challenges is so refreshing. Peter is a sweetheart, calm, knowledgeable and very accommodating. On top of it all they are the funniest 2 people you would ever want to meet.

We said goodbye and my husband said….."we'll be back"

V
September 2016 (repeat guests)
Thanks so much for another wonderful experience! As the week went on the weather got better and the friendships stronger. Looking forward to finding you again another time!

We loved you all and how special you made us feel from sunrise to sunset. Can't wait for another adventure, with much love and appreciation.

Having never been on a multi-day boat charter before, let alone to this part of the world, we had no standard or expectations…only excitement of what we hoped the trip would be. Because of the crews incredible hospitality and competence in handling this magnificent boat (and all of us!) we enjoyed a trip way beyond what we hoped it would be-a trip of lifetime. What was exceptional in our trip was the bonus of getting to know each and every one of you-the crew. Your kindness and friendship will be a lifelong memory-please allow us to return the favour someday and come visit us!

As said, no words can explain how wonderful you guys made our week at sea on Kings Ransom. Your attention to details, your constant diligence, and your thoughtfulness to servicing us is second to none. I can honestly say I have never been pampered like I was for this week. Your attentiveness to taking care of us was impeccable. The meals and signature dishes were succulent and worthy of being mentioned in Gourmet Magazine. Together as a crew, you created an experience that I don't think can be replicated. I look forward to our next trip with you…you have defined excellence & perfection!

September 2016 (repeat guests)
Having heard such great things about you and the Kings Ransom for the past 2 years I had high expectations for this trip and you have certainly exceeded them! I have had so many firsts-being pulled on an inflatable hot-dog (and staying on), Jet skiing, local wines and of course the dolphins! They really were a highlight and I appreciate the crews' talents for wildlife spotting as would have missed them otherwise!

I think I have had the most luxurious holiday ever thanks to your hospitality! The food was delicious and thank you for catering for the vegetarians too! The massages were amazing and made me feel more relaxed than I have ever been before.

You've done it again…another amazing charter! Particularly enjoyed the sailing, especially getting the big blue spinnaker up on a down wind leg. All in all another fantastic and memorable voyage and can't wait to return again!

It was an absolute pleasure to be back, it really felt like home again for just a week. You guys are just awesome as crew and as Captain Pete's toast so eloquently said, "we've seen and experienced many ships on this voyage, but the best one of all is our friendship". THANK YOU!!!

August 2016
1. May I have your Overall Rating for your charter, with 10 being the highest, 0 being the lowest?
( 10+ )

2. Were Pete and Niki friendly, professional and accommodating?
I cannot imagine a more professional and welcoming crew. We absolutely loved our experience on King's Ransom and the crew was a critical part of making the trip magical.

3. Was King's Ransom comfortable and clean?
This is an outstanding boat. The photos do not do it justice. Not only is it spotlessly clean inside and out, the crew has thought of every detail to make the most of our experience on board. The comfort level is truly wonderful.

4. Was King's Ransom well ventilated?
Absolutely. The temperatures in each of the cabins was perfect and are individually controlled. Even the wonderful smells from the kitchen were barely noticeable.

5. How was the cuisine?
We had high expectations for the food, but even those expectations were exceeded. Each meal felt like a 5 star dining experience. I am a bit of a foodie, so was impressed by the complexity of flavors in each dish, the clean methods of preparation, and overall healthy choices (except for the truly inspiring desserts J).

6. Any additional comments on your charter?
I cannot recommend this boat and crew more highly. Spending 7 nights in the relatively close quarters of a private yacht with a crew means that the ambiance onboard established by the crew can make or break the trip. This crew turned a terrific vacation into a truly memorable journey that my family will treasure for years to come.

July 2016 (repeat guests)
(children)
Thank you so much for everything. It was the best week of my life. I loved every second of it. It was even better than last year! I loved the food, especially the brownies. I also enjoyed towing on the hot dog which we stayed on forever!
(parents)
Could this years' trip have been any better than last year? YES!!!
I have loved every moment of it, thank you all for a very special week and very sad to be saying goodbye…
Amazing…so much fun, so relaxed, so well fed and so much laughter.

June 2016
We had a great time, the crew was helpful and fun and the range was just right for us. I think we used every recreational device that they had on board including the family hot dog . My daughter's fiance hadn't been on a trip like that before and I think he tried everything, water ski, tube etc. We all liked the stops that we made and I was particularly impressed with how the crew handled the day/night with 60 mph winds . We cruised at 9 knots with no help from engines and found a safe spot for the night, which worked out very well. The food was very good & Niki read our preferences carefully and made everyone happy. I am not certain how their next charter went as they were hosting a group of Russians who had a very ambitious itinerary. Not sure what else to say, but that we all really enjoyed it and I will be back in touch when we want go away again.
July 2015
It was a truly fabulous week. Could not have been better. We don't have a lot of experience (none actually) on yacht trips, but the accommodations and amenities seemed very good. We DO have a lot of experience eating great food in restaurants in NY and elsewhere, and can say the food service could not possibly have been better. Niki is fabulous—great, healthy food, sourced from the local markets that are so good over there. As for itinerary, I don't think I would change a thing. We enjoyed the first two, very historic spots, despite some super hot weather. The island stops were all truly memorable, and I'd love to go back some day. I had low expectations for Split, just because it was our last day before travel, but we both thought it was arguably the highlight of the whole trip.
-S.
June 2019
We had the best experience I could possibly imagine with the crew and boat. Our two families fell in love with the crew - they were welcoming, warm, helpful with logistics, and made sure we had fun and relaxed every day. I really couldn't say enough great things about our experience... all 8 of us said this was the best vacation we have ever been on. We would 100% use this boat and crew again! In fact, if the owner is willing to go to another chain of islands, we would definitely book them again next year.
Sneed Yacht Charters.