Sneed Yacht Charters.


CREW PROFILES
Title
Name
Nation
Born
Licenses
Captain
Yanko Dimitrov
Bulgarian
1975
0
Number of Crew: 4
Languages: English, Russian, Bulgarian and basic French.
Crew Profiles:
Captain
YANKO DIMITROV, 42 years old, Bulgarian
Languages: English, Russian and basic French
Yanko is spending his seventh season with Indulgence of Poole. He is exceptionally attentive and enthusiastic whilst taking a firm command of the Yacht. He boasts excellent contacts throughout the Western Mediterranean having had years of experience working aboard Charter Yachts in the area. Yanko enjoys taking a hands on approach and takes great pleasure in assisting guests, offering advice and recommendation. Yanko has a wealth of varied experience and holds a Captains 300 Ton Unlimited Area Licence.

EKATERINA ARTAMONOVA, 29 years old, Russian
Languages: English and Russian
Before moving to the Industry, Ekaterina has been English teacher and Guest Relations Manager in the 5-star Hospitality for the famous Hyatt Regency Group. A few years ago Ekaterina joined the crew of MY Rahil in Sochi (65 metres) and since then, has pursued her career operating aboard mega yachts ranging by the 42 and 141 metres. Ekaterina vaunts excellent organizational skills and offers her dedication and experience to make the guests of Indulgence of Poole feel instinctively cared. In her spare time, Ekaterina enjoys yoga and classical ballet, discipline that is part of national tradition in her native Russia.

Deckhand
ELMER PANGILINAN, 42 years old, Filipino
Languages: English and basic French
Elmer is a friendly and efficient deckhand who has been with Indulgence of Poole for six seasons. He is always ready to assist with activities and finds nothing too much trouble. He has a great sense of humour and is perceptive to what the guests require of him in terms of service and approach. Elmer shares a long term relationship with Captain Yanko, with which has worked even previously reaching Indulgence of Poole.

Chef
SLAVOMIR MARINOV, 37 years old, Bulgarian
Languages: English and Bulgarian
Slavomir has always appreciated the goof food and the art of cooking. He began his professional culinary career as a prep cook and quickly got into the resorts industry and then the cruise lines' world. Dynamic and curious by nature, Slavomir is capable to offer a stunning variety of cuisines to his guests: Italian and Mediterranean, European, Russian, Chinese, Indian and Japanese (Sushi). His skills include the preparation of Kosher food, BBQ and American burgers.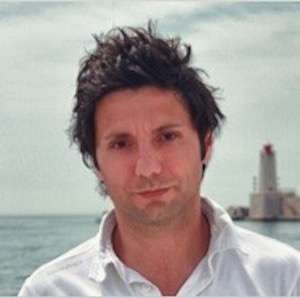 Yanko Dimitrov
Captain
---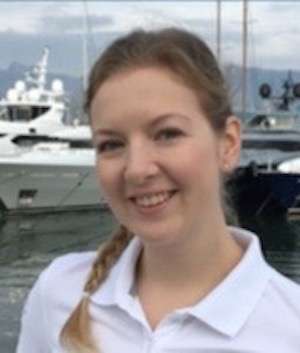 Ekaterina Artamonova
Stewardess
---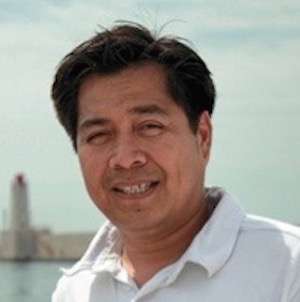 Elmer Pangilinan
Engineer
---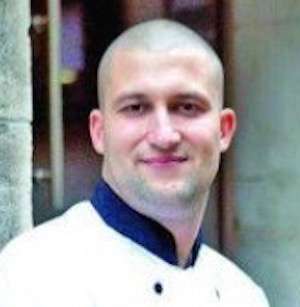 Slavomir Marinov
Chef
---
Sneed Yacht Charters.