Sneed Yacht Charters.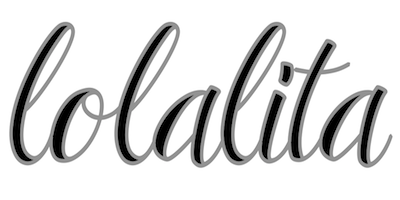 LOLALITA GUESTS COMMENTS
New Years guests aboard LOLALITA said
What a way to ring in the new year! Our family is leaving with memories we will have for the rest of our lives. Your spirit, passion for your work and committment to quality service made this one of the best, if not the best vacation of our lives. Non-stop adventures, divine cuisine, stunning settings - It was from start to finish a magnificent experience. All the best - The Hewitt Family
Guests aboard LOLALITA in late June, 2017, said:
It was truly one of the best vacations I've ever had. The crew couldn't have done anything better. They were very easy to be around, friendly, humorous, and fun to hang around with. All this while doing their jobs with ease and always trying to accommodate us in all areas. We felt like they were part of our "family". They made this trip extremely enjoyable. They were very knowledgeable about all aspects of the boat and made us feel very secure. Every meal was top notch, tasty and presentation was always beautiful. The charter was well worth every penny we paid. Never being to BVI, everywhere we went was better than the one before in some way. Loved it all. Capt. Gio knew exactly where to go for good, dives, snorkeling or to just sit back and enjoy the beauty. There was plenty of things for all of us to do. Overall satisfaction was definitely a 10/10 for me. Can't wait to be able to do it again!! Thanks for all that you did for us!
L. Thompson
Late April, 2017, guests on Lolalita said:
Gio and Renee,
Thank you so much for an amazing week. I know I speak for the entire family when I tell you we all enjoyed ourselves immensely.
Your sense of adventure and attention to the kids was as much a part of the trip as the boat herself. Everything was fantastic!!
Thank you for the wonderful slideshow and please forward along any additional pics you might have.
I have CC'd Sue and the girls on this and we look forward to staying in touch with you both. Good luck to you both and we wish you calm seas ahead. I hope our paths cross again soon.

Cheers,
The Thompsons
Guests aboard LOLALITA in Spring, 2017
We had a fantastic time on Lolalita!

The crew accommodated all of our needs and desires in order to make this trip unforgettable, especially for the kids. We threw a big birthday bash for our V.I.P. family member (stuffed animal Beaver) that included a customized, homemade beaver cake from the chef, streamers, and even fun hats! For Easter, first mate Renee created an easter egg treasure hunt that had everyone, even the adults, laughing and exploring. Each place that Captain Gio took us to was even more beautiful than the last. In the end the only issue was that we didn't have enough time - so the crew let us extend our trip by 24 hours just to squeeze in even more fun and relaxation.
Thank you, Lola! - Jason
Sneed Yacht Charters.