Sneed Yacht Charters.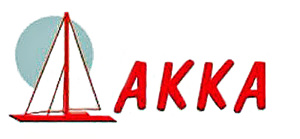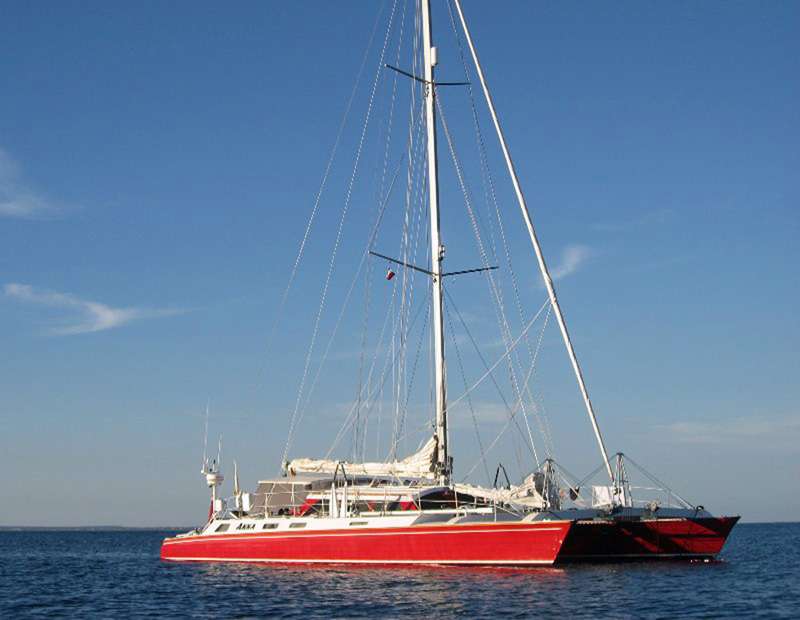 Akka a high performance sailing catamaran, providing comfort and space, built in England by Seatech by legendary multihull designer Peter Spronk, is a must for those who enjoy the thrill of true sailing. This pristine yacht is a credit to her crew who have lovingly taken care of her for many years. She was launched in October 1992 and sailed in the North Sea, Baltic, and the fjords around Norway. After crossing the Atlantic from Holland to the West Indies, she cruised the waters of the Bahamas before sailing to Florida. Akka is now based on of island St Maarten, Dutch West Indies.

A large catamaran, Akka's two hulls remain firmly in the water. With hardly any heeling, this offers much greater comfort whilst sailing or when relaxing at anchor. Having a length of 68ft (20.72m) and a beam of 28ft (8.53m) she has a very spacious deck for sunbathing or relaxing with a book. Her width also increases the accommodation below decks where you can walk around or simply lounge with ease. There is standing headroom throughout the boat, and full sitting headroom in all bunks.

Akka has the speed, stability and accommodation, to make your stay an unforgettable adventure. If you dream of tropical islands, beautiful beaches and shimmering blue seas, she will take you there.

King:
Double:
Single:
Twins:
Pullman:
Accommodations:
AKKA can accommodate 8 guests in 4 cabins.

Accommodations consist of four queen cabins, plus crew quarters. Each cabin has its own wash basin and storage. The four queen beds are 5ft x7ft (1.52m x 2.13m) and have opening hatches directly overhead allowing the gentle evening trade winds to keep you cool.

Entering Akka from the aft cockpit there is a spacious bathroom located on the bridge deck port side, with large hot & cold fresh water shower area, wash basin and toilet.

The master cabin is accessed from the cockpit by normal 3 step stairs, and the mid cabin is accessed from the salon by normal 3 step stairs. They share the large bathroom shower and toilet facilities. The master cabin also has an extra single berth which is great for extra storage. The master cabin has a 220v outlet for charging your phones or computers.

The two forward cabins are accessed through a hatch on the deck, via a ladder for the more agile members of the group. Please note the entrance hatch to each forward cabin has measurements 19.5 inches square (or 50.50 cm square). The two forward cabins have toilet facilities and wash basins.

Akka's main saloon is situated on the bridge deck between the hulls providing a large area for dining or relaxing. The salon has seating for playing games and dining, note the inlaid chess / checker games board. A second table can be placed in the aft cockpit for meals served outside, under the bimini. Side awnings are also available for additional shade.

The galley is conveniently located to starboard with the crew's quarters just forward with access from the galley area. The galley and navigation areas are superbly equipped, enabling your crew to cater to your safety and comfort.



Sneed Yacht Charters.